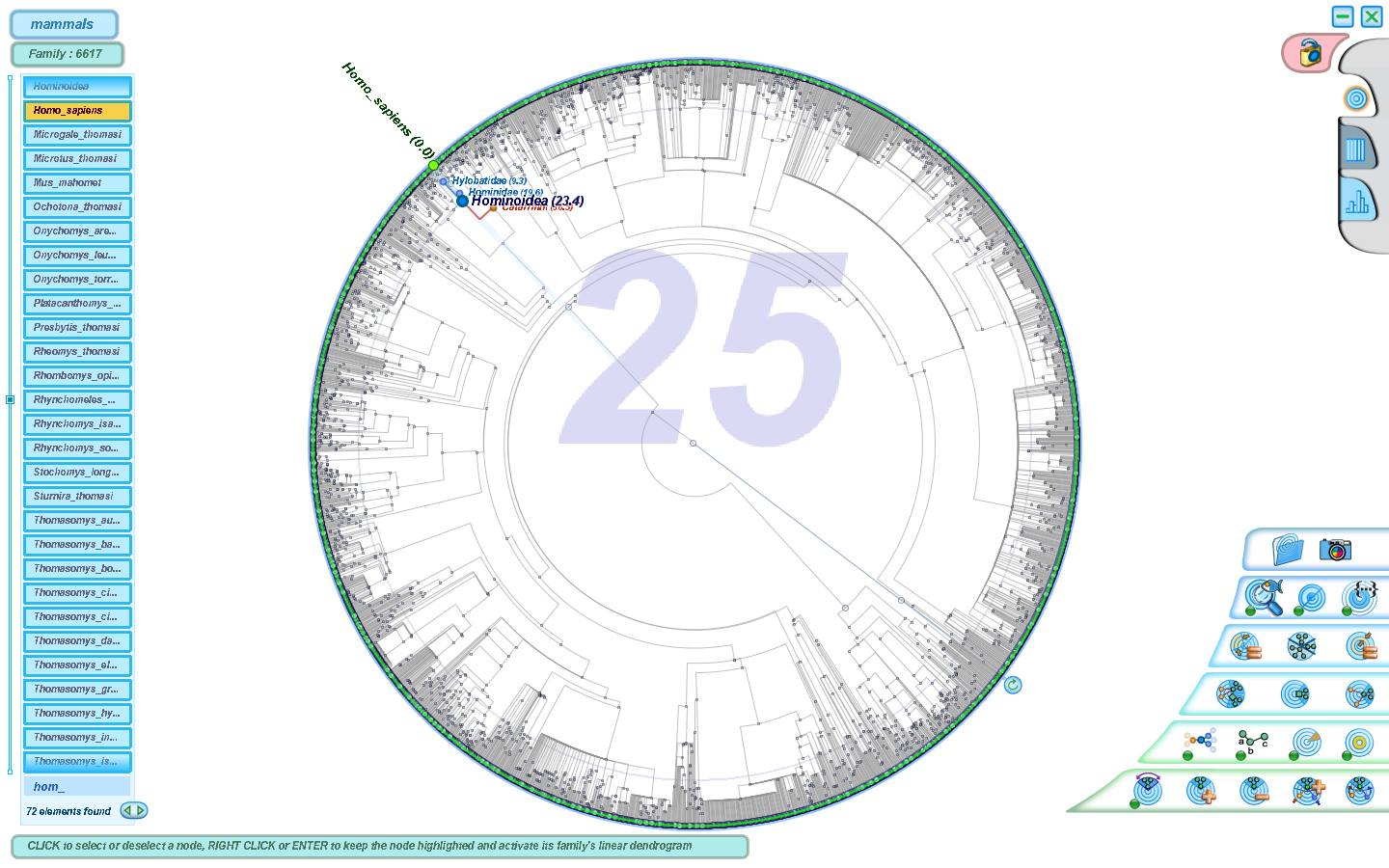 Initial visualization plus search for Homo sapiens.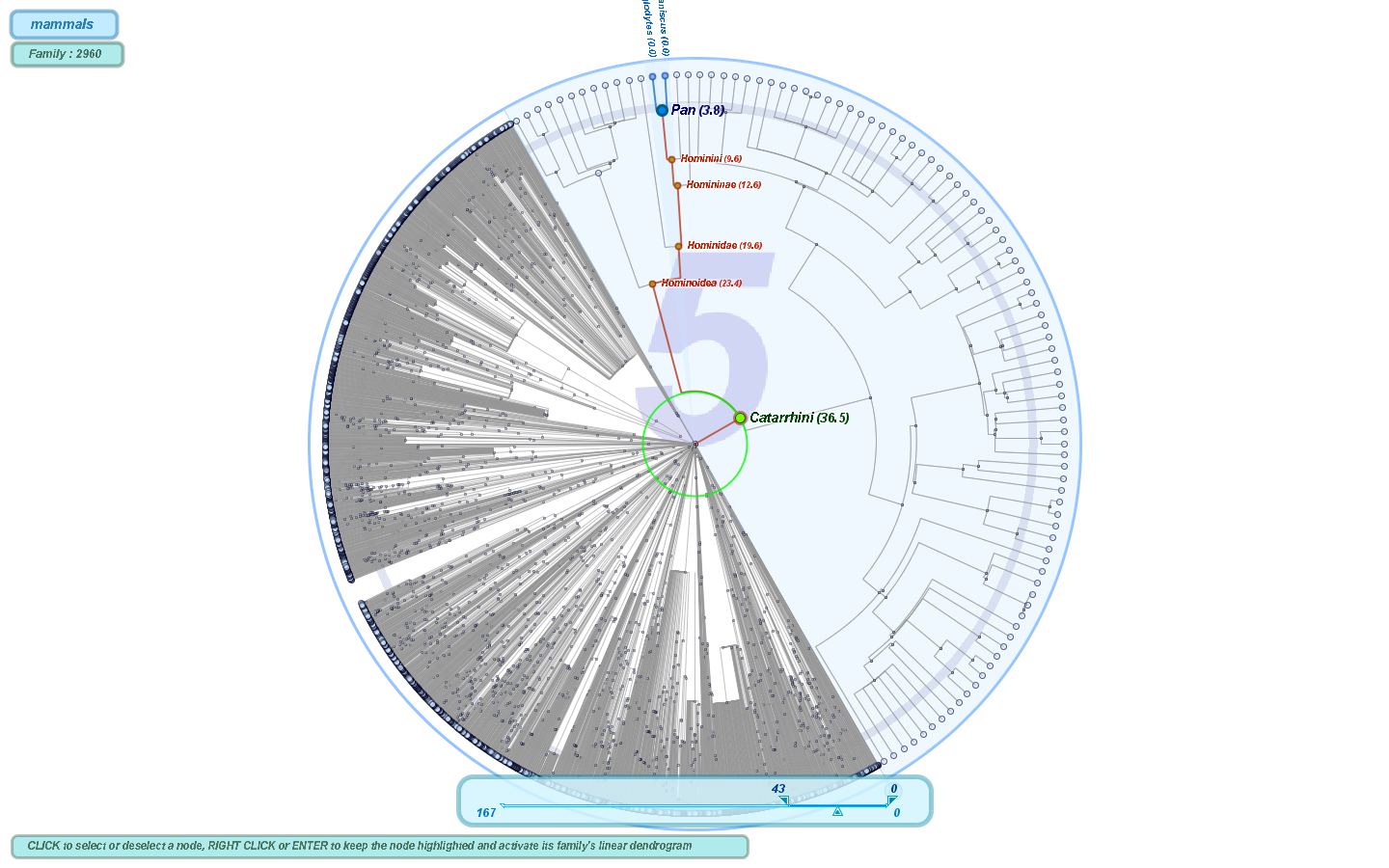 The full path to Pan subfamily. The family of Catarrhini has been expanded without losin the context of the rest of the tree, and the interval of time from 167 to 44 Myrs. ago has been filtered out.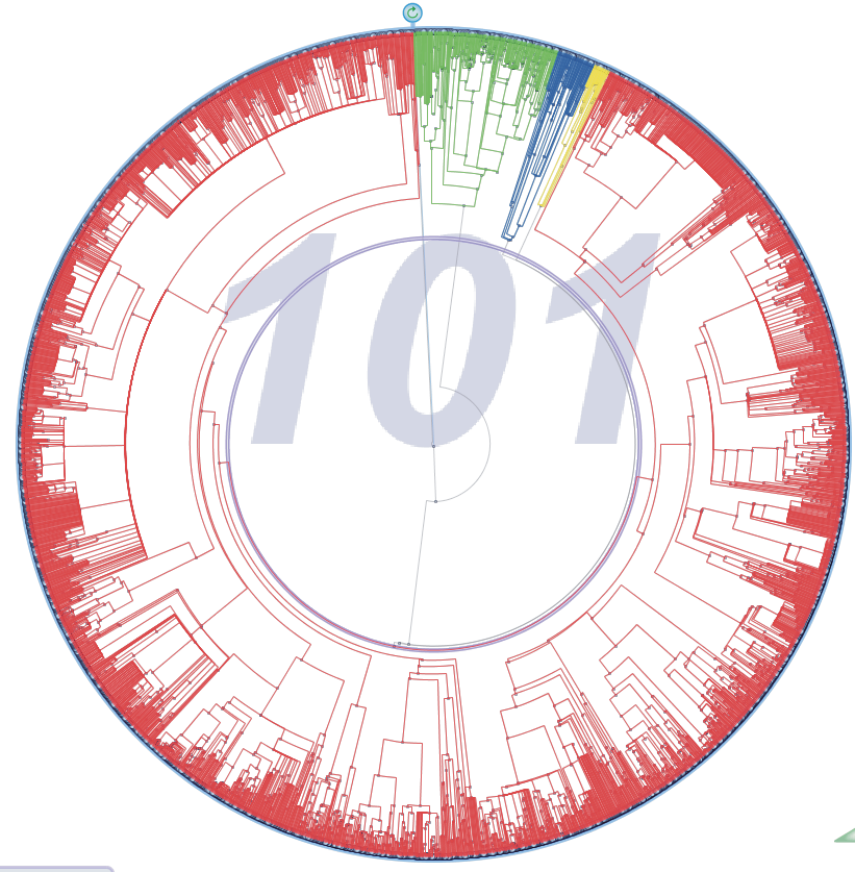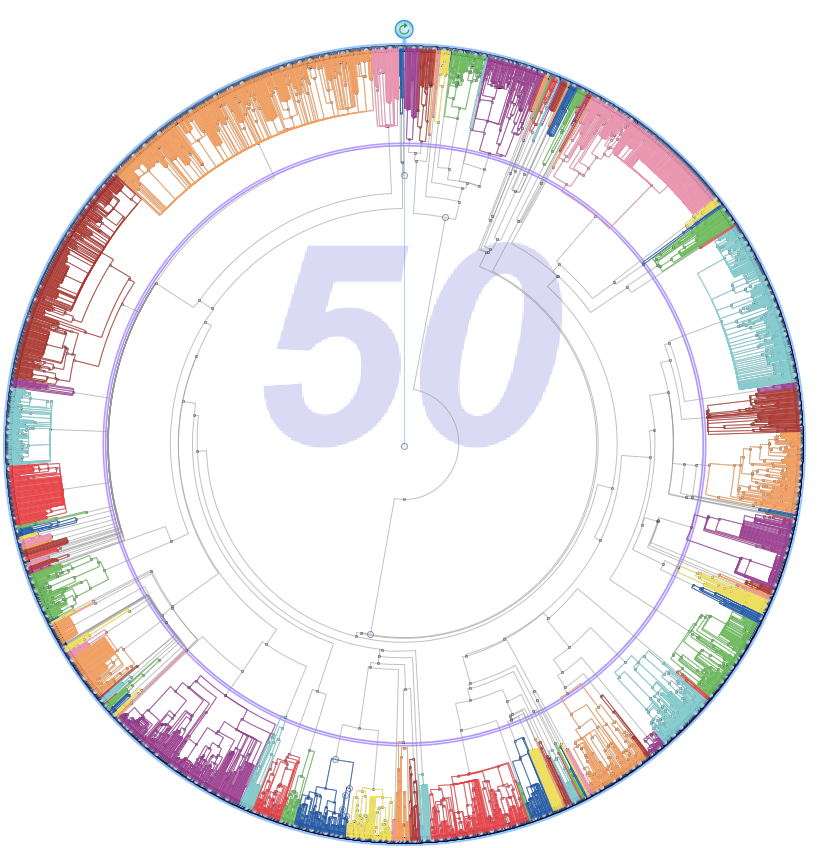 Comparison of the existing mammal families at different times. At 101 Myrs. (left) there are only four families. At 65 Myrs. near the C/T boundary (center) there are much more diversity, but it is some Myrs. later (right) when the diversification boosts, specially on some families such as the red one at the top-left quarter of the central figure.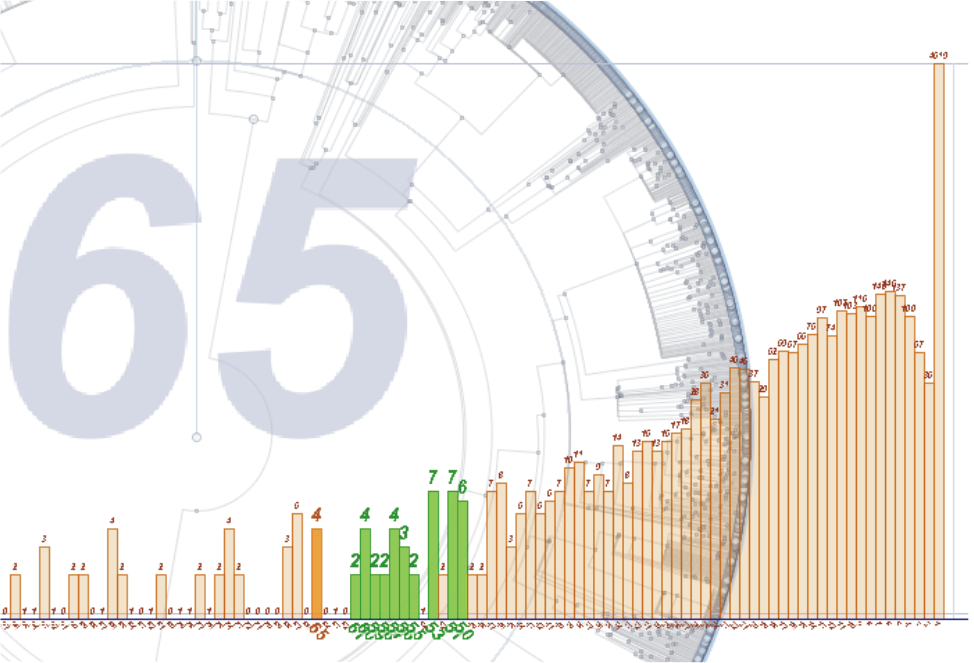 Detail of a histogram showing the number of branches per Myr. At 65 Myrs. (orange bar) there is some evolutionary activity, but this becomes more constant when it approaches to 50 Myrs (green bars)